Click on the appropriate flag to see the translation in another language: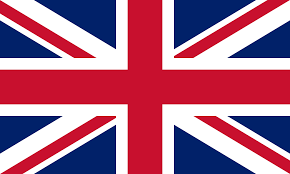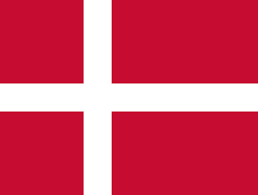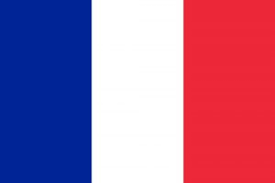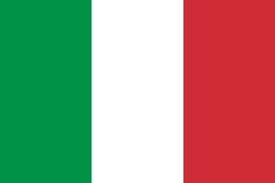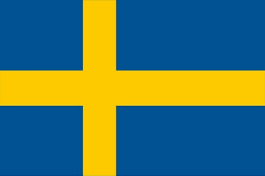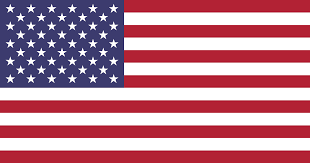 Contents of this page:
War crimes of Russia
What to do
We thank for support of Ukraine
War crimes of Russia
Friends, we consider it necessary to report the facts of civilian deaths.
Since February 25, Russian troops have begun shelling civilian neighborhoods, hospitals, educational institutions, and ambulance teams.
As of March 10, 71 children died during the 15 days of Russia's war against Ukraine. Another 100 children were injured.
Russian army launch ballistic missiles into apartment buildings, fire from cannons on apartments while our children sleep, barbarically blockade our children in cities to make them die of dehydration and starvation.
Nothing soothes our pain for the fallen angels. But Ukraine will do everything to ensure that Putin bears the heaviest and most severe punishment for his war crimes at the international tribunal.
For the murder of three children in Malyn, Zhytomyr region, as a result of an air strike. One of them is a five-year-old girl and two babies born in 2021.
For shooting a 16-year-old boy at a market in the village of Zhukovsky in the Kharkiv region.
For the death of two children as a result of shelling in the village of Slobozhanske, Izium district.
For dozens of deaths of Ukrainian children who will never go to school again, will not become outstanding inventors, will not please the smiles of their relatives, will not see new cities. Never.
Are these arguments not enough for the world to close the sky over Ukraine? #CloseTheSky
See photos of destructions caused by shelling and bombing: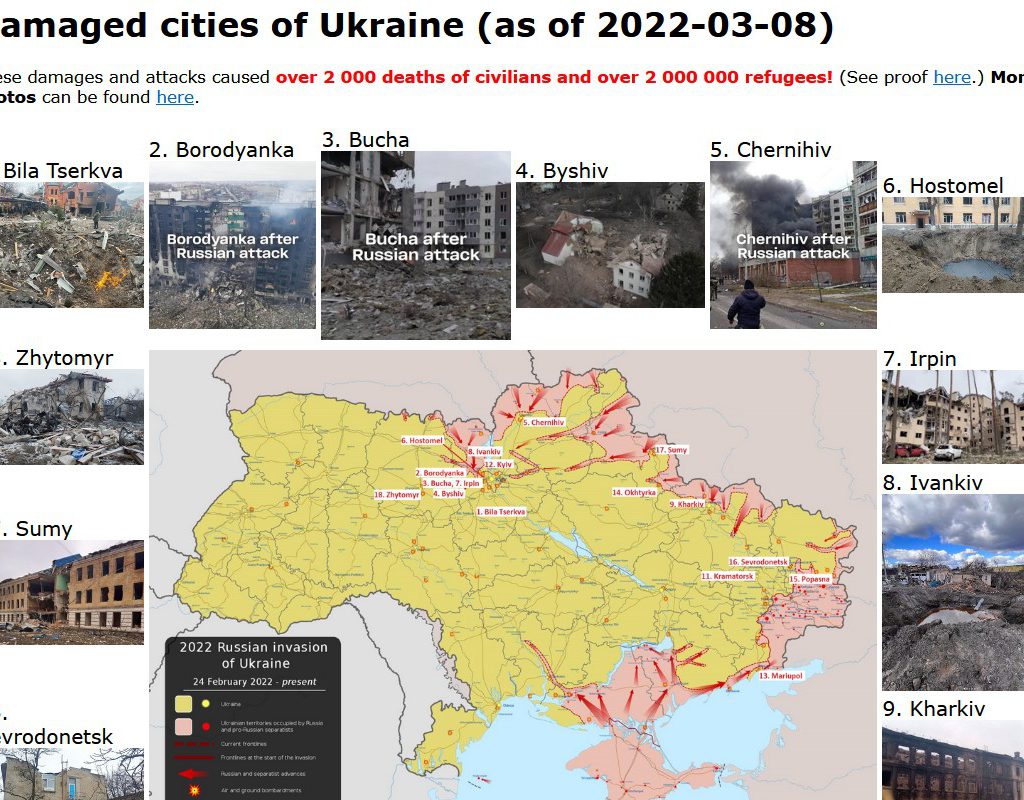 In the video below with English subtitles, Prosecutor General of Ukraine, Irina Venediktova addresses the Russians and President Putin, reports on the regime's war crimes and the practical inevitability of a meeting at the International Tribunal in The Hague:
Here is a video with the testimony of a Russian prisoner of war (who is in a Ukrainian hospital). According to him, they were ordered to shoot at the civilian population. Unfortunately, we do not have the opportunity to do simultaneous translation. You will have to find acquaintances who will translate for you into your language.
What we now know:
What we now know:A «Grad» rocket launcher hit an orphanage in the village of Vorzel, near Kyiv. Fortunately, the children were not hurt. https://www.unian.net/war/obstrely-detdoma-v-vorzele-i-detsada-v-ahtyrke-ukraina-idet-v-gaagu-novosti-donbassa-11718148.html
The shelling of a kindergarten in Akhtyrka, Sumy region, killed three people, 17 children were injured. Three children are in critical condition. bstrele-detskoho-sada-pohybly-try-cheloveka-17-detei-raneny
Yesterday, during shelling, the regional children's hospital on Klochkovskaya Street was damaged in Kharkov. An employee was wounded here, glass in the windows was broken.
In Kharkiv, near the regional Blood Center, seven or eight shells exploded. As a result of the shelling, three people were injured – employees of the Center, two women and a man. https://2day.kh.ua/kharkow/podrobnosti-obstrela-centra-sluzhby-krovi-v-kharkove
In Bolshaya Danilovka (15 kilometers from Kharkov, Dergachev direction), the hostel of the Kharkov Animal Academy was fired upon. According to preliminary information, a child was injured.Information about the dead and wounded is being specified
The suburbs of Kharkov were attacked by Smerch unguided missiles. Information about the dead and wounded is being specified. (A relative of one of us lives here. We have not been able to get through to him since the shelling) https://racurs.ua/n167478-prigorod-harkova-obstrelyali-smerchem-video.html
The shelling of an ambulance in the Zaporozhye region. Employees are alive, but patients are injured. https://www.pravda.com.ua/rus/news/2022/02/25/7325837/
Yesterday (2/26/2022), raiders executed a family with children, in Kyiv – both parents and one of the daughters, 11 years of age, perished. In the Kherson region, your troops shelled an ambulance that was transporting the wounded – the driver and the patient burned to death. Your missiles hit residential buildings and boroughs. Children, women and elderly die and get wounded. Armed forces of the Russian Federation show systematic inobservance of laws and customs of warfare; they consistently attack object of civil infrastructure that are legally protected by the international humanitarian law. The aggressor's troops have over hundred times hit civil population with cruise missiles and ballistic rockets. Tens of such strikes have targeted kindergartens and schools, as well as hospitals where youngest Ukrainians were getting their treatment.
Only over the night that passed (from 2/26/2022 to 2/27/2022), the aggressive troops of the Russian Federation have hit objects of civil and other critical infrastructure. Among those are an oil depot in Vasilkovo, a gas pipe in Kharkiv, a nuclear waste storage in Kyiv. All of these objects are not legitimate objects by the international humanitarian law. Hitting these object harms, first and foremost, the civil population of the areas.
This is only a small part of the information we collected in 30 minutes. All these actions qualify as "war crimes" and are subject to consideration in the Hague Tribunal. The Ukrainian government has already sent the first materials to The Hague.
For residents of the former Soviet Union, this is familiar. As soon as Putin faces fierce resistance, he chooses a strategy of total deterrence. If in doubt, look for photographs of the city of Grozny in 1999. The Chechen Republic was part of the Russian Federation.
But, the war continues.
We ask that you distribute this information as widely as possible.
We ask you to show this to your Russian colleagues and partners not to appeal to their conscience, but to warn the mothers whose sons Putin sent to Ukraine. He makes them accomplices in military crimes. Russia censors information from Ukraine and Roskomsvyaz blocks social networks. If their children are dear to them, let them demand to return them back.
P.S. Steve Pinker in his book "Enlightenment Continues" wrote that the main achievement of mankind in the 21st century is the rejection of war. Today, the rift between humanity and non-humanity runs through Ukraine. Don't let him come to your houses.
#Bildung_and_war
#Ukraine_is_fighting
#StandForUkraine
Drag the photo aside the header of the tab in browser to watch it in full size. Or open the Facebook-post.
What to do
Spread information on war crimes of Russia
We ask that you distribute the above information as widely as possible.
We ask you to show this to your Russian colleagues and partners not to appeal to their conscience, but to warn the mothers whose sons Putin sent to Ukraine. He makes them accomplices in military crimes. Russia censors information from Ukraine, and Roskomnadzor (authority which controls communications in Russia) blocks social networks. If their children are dear to them, let them demand to return them back.
What to request from your government
Ban Russia from SWIFT (use the achieved consent of all countries)
Protect Ukrainian airspace
Provide Ukraine with weapons to defend against Russian invaders
Impose an economic embargo and sanctions on Russia
Hashtags to use:
#BanRussiafromSwift, #CloseTheSky above Ukraine, provide #DefenciveWeaponsForUkraine, set up #EmbargoAgainstRussia
🇺🇦
Real ways you can help Ukraine as a foreigner
Here are structured instructions to help Ukraine.
Provide humanitarian or any other assistance
If you have an opportunity or know who wants to transfer humanitarian or any other assistance to Ukrainian citizens or our troops from abroad, please contact via phone number:
032 259 60 31.
And many thanks to everyone who is already helping Ukraine!
Other ways to help Ukraine
Please find below several resources that coordinate international aid for Ukraine:
Humanitarian and medical aid to Ukraine – helpukraine.center
https://how-to-help-ukraine-now.super.site/ – created by Global Shapers Hub in Ukraine (I know some people in that team).

https://www.eu4ua.org/ – matching refugees and hosts in Europe. This site is only 1 week old and will be promoted further).

https://mapahelp.me/ – the map with help options in different cities, there is a feature to add information.
https://helpukriane.notion.site/helpukriane/34c245d9de8f4438b0c7e92bf1267080 – in Ukrainian language. They might add information on opportunities in Denmark for Ukrainians.
Here is the asylum info for Ukrainians in Denmark: https://nyidanmark.dk/en-GB/Words-and-concepts/F%C3%A6lles/Information-to-Ukrainian-citizens/
When you get to Denmark, you can stay without a visa for 90 days, and there are two options:
Go to the police and apply for asylum, then they will take you to an asylum center and take you through the process, which gives you the following benefits: free medical care, free food and shelter, some pocket money, and education for your children.

After a while you can stay with friends and keep the other benefits.

Stay with friends: no paperwork, no benefits.
You can go straight to the police when you get here, or you can stay with friends for a while and wait depending on the situation.
Humanitarian, medical, and military aid
And the one, created by my friends related to Business School of the Ukrainian Catholic University: https://ua-aid-centers.com/ – there is a form where you could put information about your resources available (for humanitarian, medical, and military aid).
Hospitallers
One more initiative, existing from 2014, is medical volunteering: Hospitallers https://www.facebook.com/hospitallers/
Some of their posts are in English and other European languages. They provide actual first aid needs and accept donations in EUR: EUR BENEFICIARY FEDIANOVYCH HANNA VITALIIVNA 51400, Ukraine,region Dnipropetrovska,district Pavlohradskyi,city Pavlohrad,street Zakhidna,building 13
IBAN: UA323052990262006400928825801 ACCOUNT 5168 7451 2080 1474 BANK OF BENEFICIARY JSC CB PRIVATBANK, 1D HRUSHEVSKOHO STR., KYIV, 01001, UKRAINE SWIFT CODE/BIC: PBANUA2X CORRESPONDENT ACCOUNT 623-160-5145 INTERMEDIARY BANK J.P.MORGAN AG, FRANKFURT AM MAIN, GERMANY SWIFT CODE/BIC: CHASDEFX EUR _____________________________________ Western Union: Fedyanovich Ganna Vitaliivna MoneyGram: Fedyanovich Ganna Vitaliivna
PayPal: scottdivelbiss@gmail.com Venmo: @YuliaD Revolut: scottt7z6
The special account for humanitarian needs
The National Bank of Ukraine has opened a special account for humanitarian needs: IBAN for foreign currency – UA823000010000032302338301027 for USD, EUR,GBP
Account in Europe (EUR)
BENEFICIARY: National Bank of Ukraine
BENEFICIARY BIC: NBUAUAUXXXX
IBAN DE05504000005040040066
PURPOSE OF PAYMENT: for crediting account 32302338301027
BENEFICIARY BANK NAME: DEUTSCHE BUNDESBANK, Frankfurt
BENEFICIARY BANK BIC: MARKDEFF
BENEFICIARY BANK ADDRESS: Wilhelm-Epstein-Strasse 14, 60431 Frankfurt Am Main, Germany
Please feel free to pass this information widely. We do appreciate it!
Economic sanctions against Russia
This text and images were provided by Oleksii Mushak:
As for financial sanctions, despite the extensive list, they have 2 systemic problems. First, they are not immediate. Even a few hours difference between the announcement of sanctions by the United Kingdom and the United States was enough for the second largest bank in Russia, VTB, to bring out 4 assets. These include their grain business, a sports club and subsidiary banks in Russia and Cyprus. That is why the postponement of sanctions against Russia's largest bank, Sberbank, will allow the latter to circumvent them. As a result, the Russian market the morning after the announcement of sanctions bounced back by + 10%. In other words, investors expected much harsher sanctions and penalties.
The second, a more global and systemic problem. After the annexation of Crimea in 2014, Western countries have not reduced the level of trade relations with Russia. In total, from 2014 to 2020, the EU, Britain, the United States and Japan bought goods in Russia for $ 1.4 trillion (source: Trademap.org). The arrival of such a large amount of money allowed Russia to increase military spending to $ 475 billion in 2014–2020 (source: STOCKHOLM INTERNATIONAL PEACE RESEARCH INSTITUTE).

In addition, Russia begins the current military invasion with the largest gold and foreign exchange reserves in its history and the lowest public debt (source: Bloomberg).

The reserves were created due to the active purchase of oil, gas and other minerals by Western countries. Therefore, a profound change in the approach to the problem and the refusal or reduction of trade relations with Russia is needed. From this point of view, disconnecting Russia from the SWIFT system is the right step. The second step should be to reorient to other oil and gas suppliers up to the embargo on energy supplies from Russia. This is required step to cut aggressor a stable flow of money.
Otherwise, in 8 years, Western countries will once again face an aggressive Russia with modern combat power and nuclear weapons and a desire to redraw the map of the world.
We thank for support of Ukraine
We are grateful to every person and every country that supports Ukraine!
To all countries that have agreed to disconnect Russia from SWIFT
The Pope (Roman pontiff) for the conversation at the Russian Embassy
Canada
Poland
EAEA for your support